Jacksonville ABOTA Chapter Bestows Civility Award on Mediator Bob Cole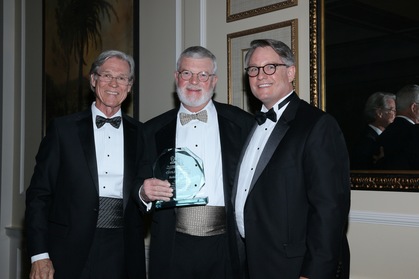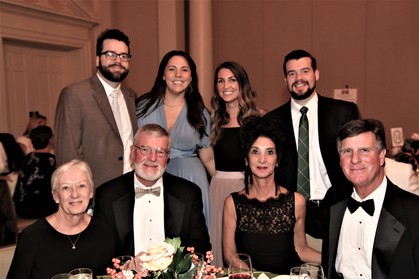 Mediator Robert A. "Bob" Cole recently received the Joseph P. Milton Civility Award from the Jacksonville Chapter of the American Board of Trial Advocates. Wayne Hogan of Terrell Hogan in Jacksonville, who often works with Bob on ABOTA programs such as the annual 7th Amendment Symposium for local high school students, presented the award.
Bob's wife, Kathy; brother Frank Cole and his wife, Andrea; and Bob's sons and their wives -- Brett and Emma Cole and Blake and Vicky Cole -- were on hand for the presentation in early December 2018.
Upchurch Watson White & Max is a longtime supporter of ABOTA -- and, particularly the Florida chapters, known as FLABOTA, one of four regional organizations chartered by the organization's national board in 1992, consisting of 11 local chapters statewide. UWWM has been a sponsor of the FLABOTA annual meeting since 2004, with Bob often leading contingents of our mediators who attend.
"The American Board of Trial Advocates, founded in 1958, is an organization dedicated to defending the American civil justice system," according to flabota.org. "With a membership of 6,700 experienced attorneys representing both plaintiffs and defendants in civil cases, ABOTA is uniquely qualified to speak about the value of the constitutionally mandated jury system as the protector of the rights of persons and property."
For a full story about the 30th anniversary of the Jacksonville Chapter of ABOTA, please see jaxdailyrecord.com/article/abota-celebrates-30th-anniversary.