April Y. Walker Becomes Full-Time Mediator With Upchurch Watson White & Max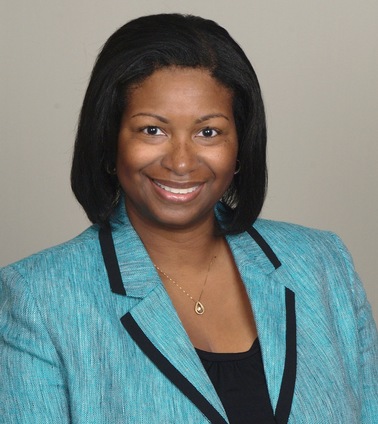 MAITLAND, Florida, June 4, 2018 - April Y. Walker, a respected Central Florida litigator, has become the newest member of Upchurch Watson White & Max Mediation Group's panel of neutrals.
Ms. Walker has statewide ties as a native of Miami and a graduate of the University of Florida Levin College of Law in Gainesville. Additionally, she began her litigation career at Carlton, Fields, Ward, Emmanuel, Smith & Cutler (now Carlton Fields Jorden Burt) in Tampa in 1997. She left the practice to clerk for U.S. District Judge Stephan P. Mickle in the Northern District of Florida but returned to the firm's Orlando office in 2008. She was an associate litigation attorney until she was elected a shareholder in 2015.
"We are delighted to welcome April Walker to our ranks," said John Upchurch, president and CEO of Upchurch Watson White & Max. "Her deep experience in banking and commercial litigation is a perfect complement to our expertise in these fields, and her patience and even temperament will serve her well as a neutral problem solver."
Her evolving desire to become first an attorney and now a full-time mediator has deep roots, going back to her days at Carrollton School of the Sacred Heart for girls in Coconut Grove. As committed as she was to her legal career, Ms. Walker has found her passion is bringing an end to conflict. Her practice will now focus on dispute resolution exclusively.
"I am thrilled to join the esteemed and highly-regarded neutrals at Upchurch Watson White & Max," she said. "As a litigator, I engaged mediators from UWWM to help me get my tough cases resolved. Now, I hope to be a mediator of choice when my colleagues in the profession need an experienced neutral to help them resolve their clients' litigation disputes."
A resident of Apopka, Ms. Walker has served on the board of directors of the Orlando Repertory Theatre since 2012 and has been its governance and nomination committee chair since 2014. Ms. Walker is also the chair of the board of directors of the "Negro Spiritual" Scholarship Foundation, Inc. and has been a member of the board since 2015. She will continue her volunteer service with these organizations while serving the legal community as a member of The Florida Bar Federal Court Practice Committee (since 2013) and co-vice chair of its Federal Rules Subcommittee.
For more information or to schedule a mediation with Ms. Walker, please contact her case manager, Cathy McCleary, at cmccleary@uww-adr.com or (407) 661-1123.
About Upchurch Watson White & Max
A nationally leading mediation specialty firm, Upchurch Watson White & Max is known for facilitating reasonable agreements to resolve complex issues. From eight offices in Florida and Alabama, Supreme Court-certified attorney mediators with wide-ranging specialties serve as court-appointed and privately employed mediators, arbitrators and third-party neutral case managers, implementing innovative methods of alternative dispute resolution across the country. On the Web: uww.adr.com.
Media Contact:
Catherine Klasne
(386) 253-1560
cklasne@uww-adr.com