Mediator Richard Graham to Discuss His Role in Pulitzer Prize Winner's New Book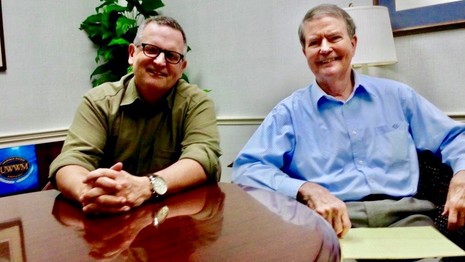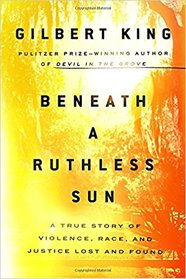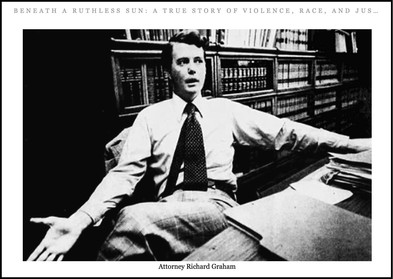 Florida mediator Richard S. "Dick" Graham has a big week ahead of him. He will appear with Pulitzer Prize-winning author Gilbert King -- previously honored for "Devil in the Grove: Thurgood Marshall, the Groveland Boys, and the Dawn of a New America" -- for at least two Daytona Beach-area events. The two men will launch a national tour promoting Mr. King's latest book at the Friends of the Daytona Beach Regional Library's 38th annual Author Fundraising Event on Wednesday, May 9, 2018, at the News-Journal Center, 221 N. Beach St., Daytona Beach.
The new book, "Beneath a Ruthless Sun: A True Story of Violence, Race, and Justice Lost and Found," was released at the end of April. The jacket gives a great encapsulation of the true story:
In December 1957, the wife of a Florida citrus baron is raped in her home while her husband is away. She claims a "husky Negro" did it, and the sheriff, the infamous racist Willis McCall, does not hesitate to round up a herd of suspects. But within days, McCall turns his sights on Jesse Daniels, a gentle, mentally impaired white nineteen-year-old. Soon Jesse is railroaded up to the state hospital for the insane, and locked away without trial.
Crusading journalist Mabel Norris Reese cannot stop fretting over the case and its baffling outcome. Who was protecting whom, or what? She pursues the story for years, chasing down leads, hitting dead ends, winning unlikely allies. Bit by bit, the unspeakable truths behind a conspiracy that shocked a community into silence begin to surface.
Beneath a Ruthless Sun tells a powerful, page-turning story rooted in the fears that rippled through the South as integration began to take hold, sparking a surge of virulent racism that savaged the vulnerable, debased the powerful, and roils our own times still.
Ms. Reese, who lived in Daytona Beach until her death in 1995, recommended that Jesse Daniels' mother, Pearl, seek Dick's help in 1969, after her son had been locked away for more than a decade. Dick, then working for the nascent Volusia County Legal Services, gave the Danielses and the journalist hope when the story seemed the most hopeless. "Beneath a Ruthless Sun" is a worthy follow-up to Mr. King's 2013 book and continues his exploration of the historical racial and social injustice in Lake County.
"The case directly influenced the changing of the unconstitutional Florida involuntary commitment statute It is now called the Baker Act," Dick said, calling it the most memorable case of his 51 years as a member of The Florida Bar. He is a former 7th Judicial Circuit judge and has been with Upchurch Watson White & Max Mediation Group since 2012.
According to Friends of the Library, "there is no charge to attend the book discussion, which will begin at 7:30 p.m. and will be videotaped for C-SPAN Book TV." Following the presentation, Mr. King will take questions and sign copies of his book, which will be available at the event.