Mediator Robert A. "Bob" Cole Speaks at Nimmons Federal Practice Seminar in Jacksonville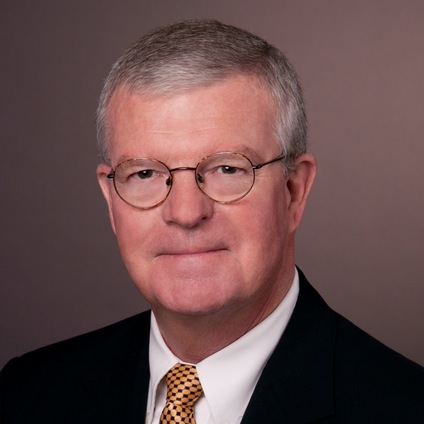 Should your approach to settlement conferences differ from the one you use in a typical civil mediation? That was the question posed at the recent Honorable Ralph W. "Buddy" Nimmons, Jr. Federal Practice Seminar. UWWM mediator and shareholder Robert A. "Bob" Cole was part of a panel that explored the differences in the two settings and how to get the best results from each of them.
The Hon. Monte C. Richardson and the Hon. Patricia D. Barksdale, both U.S. magistrate judges, completed the panel, whose discussion was moderated by Lanny Russell, a shareholder with Tanner Bishop. The session, "Navigating the Differences Between Mediations and Settlement Conferences" contributed to the five hours of Florida Continuing Legal Education (CLE) credit earned by seminar attendees.
"I found the break-out session on mediation very informative and helpful. Bob Cole did a fine job as did the magistrates," Rutledge Liles of Liles Gavin, P.A., said.
Buddy Schulz of Holland & Knight, LLP, added, "There are few accomplished trial lawyers in Florida who are also very effective mediators. Bob Cole is both, and listening to him, together with Judge Barksdale and Judge Richardson, provided invaluable advice to all of us in attendance at the annual Nimmons seminar."
The Jacksonville Chapter of the Federal Bar Association presented this 15th annual seminar on April 24 at the Bryan Simpson U.S. Courthouse on North Hogan Street in Jacksonville, Fla., followed by a happy hour at Bellwether, a popular downtown restaurant. One of the seminar's first orders of business was to offer a tribute to the event's inspiration, Judge Nimmons. The Hon. James E. Joanos, of counsel to Akerman in Tallahassee, Fla., obliged by recalling when he and Judge Nimmons were colleagues on the First District Court of Appeal for eight years before Judge Nimmons was nominated to the federal bench. Judge Joanos served the state as an appellate judge for more than 20 years and was chief judge from 1991 to 1993.
"I enjoyed the seminar and knew Buddy Nimmons very well," Mr. Liles said. "Next year, perhaps we can address some current legal issues affecting our profession — grievances, changes in the law, etcetera."