Upchurch Watson White & Max Welcomes Richard S. Graham to the Firm's Mediation Panel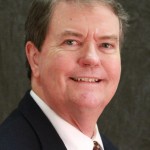 A graduate of Florida State University and Stetson University College of Law,
Richard S. (Dick)
Graham
was admitted to The Florida Bar in 1967. He practiced law in Daytona Beach as a partner in the law firm of Landis Graham & French, and continued in private practice until 2002. He is a veteran of the U.S. Army  Reserve, serving six years in the
JAG (Judge Advocate General)
unit in Orlando, FL.
 In 1988, he was elected to the Florida House of Representatives, receiving numerous honors and recognitions during his four year term in public service.
Dick was appointed Circuit Judge of the Seventh Judicial Circuit in 2002 by then Governor Jeb Bush, and ran unopposed twice after this initial appointment. His experience with civil matters, his vast set of legal skills and his noted ability for fair mindedness, make Dick a perfect candidate for the UWWM panel.
"Dick's personality traits are consistent with becoming a gifted mediator,"
says principal and CEO, John Upchurch.
Please join us as we proudly welcome Dick Graham to our firm's distinguished panel of  neutrals.