Meet Our Mediators: Steven R. Jaffe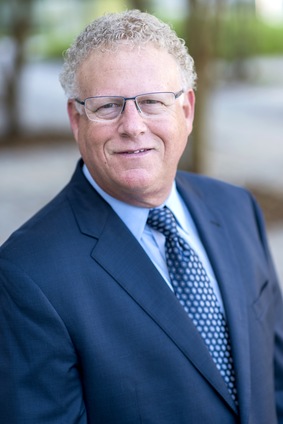 In this installment of "Meet our Mediators" we interview Steve Jaffe. Steve was destined to become a trial lawyer being self-aware that writing was not as fun for him as speaking. After he received his undergraduate degree from Florida State University, Steve was drawn to the Cumberland School of Law at Samford University in Birmingham, Ala., well known for having one of the strongest trial practice programs in the country. Like the best trial lawyers I know, Steve started his legal career as an Assistant State Attorney. In that capacity, the keen interpersonal skills he brings to mediation helped him quickly become a mentor to and supervisor of others. On the civil side, Steve first practiced insurance defense and later focused his energies on a plaintiff practice. After a decade or so in Miami-Dade and another decade in Broward, Steve became very well known for his work in consumer class actions which he handled around the country.
When not mediating, Steve enjoys travel and finds joy in a very special charitable endeavor. Not a big fan of being sedentary, Steve prefers active travel, with skiing, and rafting high on his preferred list. Steve also enjoys cycling trips. And, when asked about a favorite place to visit, the answer came without hesitation – Italy.
As you'll note below, and as those who know Steve well already know, he is passionate. He is passionate not only about helping others in mediation, but also about giving back. To that end, about eight years ago, he helped start a charity to provide Thanksgiving meals to the those who would otherwise probably not have anything. From its noble but humble start, the program has grown and this November delivered 700 turkeys along with everything else for a Thanksgiving dinner. Steve estimates that close to 20,000 have been fed in just the past eight years. To learn more about Steve's charitable passion, please visit http://www.turkey-giveaway.org/, and, to learn more about Steve, please read on.
When did you first think about becoming a mediator?
It began well into my 34-year career, I have always been drawn to peacemaking. I have seen myself as a neutral in my own practice and among peers when disputes arose. To me, it was a natural next step.


What did you do before becoming a mediator?
34 years of active civil trial practice, beginning in the State Attorney's office; then, flipping to the civil side, I learned practicing with an insurance defense firm and then on to an active plaintiff practice. I had a great run.


What is your favorite part of being a mediator?
Helping others put litigation behind them. Helping to provide closure.


To relax or recharge, what are your top 3 picks? Or what is your favorite way to recharge?
• Traveling to drink wine and take cooking classes in Italy
• Skiing in Utah and Colorado
• Summer hiking and rafting anywhere


What are the traits of the greatest lawyers you have known?
Patience/preparation/ability to simplify complex matters.


Did you have a mentor? How did he/she influence you?
Rod Max. Having mediated with Rod as a practitioner, he encouraged me to follow the path to mediation. Seeing his love for the process showed me that this was an area of the law I would be well suited for.


How would you describe yourself in three words?
Detailed/Passionate/Supportive.