Meet Our Mediators: April Walker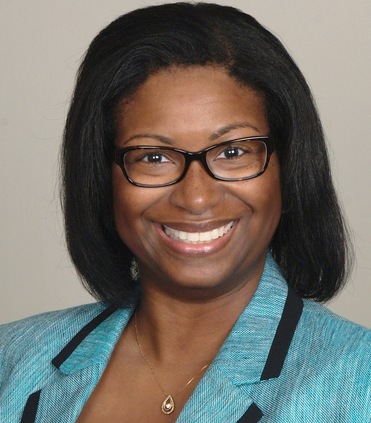 April Walker knew she wanted to be a lawyer earlier than many and eventually decided she could best utilize her skills as a mediator. In this installment of "Meet our Mediators," I have the pleasure of introducing you to one of the recent additions to our mediation panel.

Ms. Walker, recognized by the Florida Trend 2018 Legal Elite, grew up with a front row seat to trial practice, almost literally. You see, well before high school, because her mom worked in the Dade County Courthouse, April often found herself in the gallery during holiday breaks. There, she was introduced to the courtroom and to a career of wanting to help people. Like many effective mediators, she has a sincere curiosity about the role of human behavior in dispute dynamics and is a patient facilitator in the process of peeling back the layers of a dispute to identify potential solutions. The search for the elements of a possible resolution, the process of exploration and negotiation fit her interests and personality very well.

It shows up in one of her hobbies, cooking healthy meals at home, which is one of the ways she decompresses. But, if you ask her where she'd like to spend her time, where she prefers to rest and recharge, it's the beach. Perhaps that's a residual influence of growing up in Miami. I hope you enjoy learning more about April.
When did you first think about becoming a mediator?

I first thought about becoming a mediator in 2003 or 2004. I was living in Oklahoma at the time. I had left the practice of law, and Florida, to get married and attend a bible/ministry training program with my husband. Apart from work and career, we had both been committed to ministry pursuits individually and felt we would continue to do so as a couple. At that time, I had no present intent to pursue a mediation career, but I found myself giving thought to mediation as a practice option "down the road." Nevertheless, I returned to litigation in June of 2008 and did not transition to mediation until ten years later (in June of 2018).


What did you do before becoming a mediator?

Prior to becoming a mediator, I was a litigation shareholder at Carlton Fields. Early in my career, I did (as we all did) whatever work was given to me as a young associate. I enjoyed employment discrimination work but resisted focusing solely on that practice area (or any one practice area). In 2008, I focused my practice on business and commercial litigation until, in 2011 or 2012, the opportunity arose to litigate contested consumer finance litigation cases for a national bank and mortgage servicing client. Most of the cases involved defending legal counterclaims under state and federal consumer protection statutes. I worked on those cases from cradle to grave – from filing motions to dismiss, answering complaints and counterclaims, conducting written and deposition discovery, drafting summary judgment motions and arguing all of my own motions. Some of the cases went to trial. Others were won on summary judgment. More often than not, those cases were settled through direct negotiations with opposing counsel or with the help of a mediator. I realized a great deal of my work as a litigator was aimed, ultimately, at positioning the case for a favorable settlement at mediation.


What do you wish people did more often in mediation?

I would love to see lawyers take advantage of the informal and non-adversarial nature of mediation more often than they do. Lawyers often come to mediation focused on making the "opening statement" they prepared, pointing out the weaknesses in the other side's case, and obtaining the settlement their client wants. Mediation would be more fruitful if the lawyers come to mediation relaxed and prepared to simply have a conversation steered by the mediator about the case. I believe the aim should be to have that discussion in joint session for as long as the parties and lawyers agree and/or for as long as it is productive. Obviously, the pending claims and legal issues are appropriately discussed in that session. However, there are typically non-legal factors impacting settlement which should also be explored jointly if possible.

Likewise, I would also love to see the parties actively participate in the joint session more often, and not just their very capable lawyers.


To relax or recharge, what are your top 3 picks? Or what is your favorite way to recharge?

Beach getaways are always my favorite way to unwind. I also enjoy finding new recipes that I want to try at home. When I am inspired, the process of finding a new recipe, shopping for the ingredients, and preparing a nice meal can be very relaxing. (When I am not inspired, it is a chore.) Finally, no one believes me, but I think I am an introvert! As much as I consider myself a "people person", I love solitude and quiet. Time alone to think, to read, to self-reflect and to journal keep me positive and energized.


Describe yourself in three words.

Sincere. Forthright. Positive.


To read more about the recent additions to our panel, please click here.