Meet Our Mediators: Carl Schwait
In this installment of "Meet Our Mediators", we learn more about Carl Schwait. Familiar to many of you, Carl joined us recently after a 39-year career as an accomplished personal injury trial attorney and has added to both our professional and geographic scope. Having benefited from the opportunities to learn from one of Florida's preeminent trial attorneys, Joe Wilcox, the last 26 years saw Carl represent the defense in every manner of personal injury case. Carl's dedication to the profession also has opened doors, both to serve and to teach. A growing number of lawyers have benefited from his trial practice and pretrial practice instruction at the University of Florida. Carl started as an adjunct lecturer in 1992 and has been an adjunct professor since 1999. In addition, he also serves as a guest lecturer on mediation and evidence. He is also familiar because of his service on The Florida Bar Board of Governors as a 12-year member representing the lawyers and judges of the 8th Judicial Circuit, a six-term chair of the Board Review Committee on Professional Ethics & Advertising, a two-term co-chair of the Disciplinary Review Committee and a three-year member of the Bar's Executive Committee. Carl represents The Florida Bar before the Florida Supreme Court on issues concerning rules of attorney advertising. We hope you enjoy this opportunity to learn a bit more about Carl.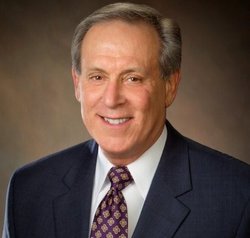 What did you like most about your prior career?
I loved the entire litigation process from the pleading stage through discovery and then through trial. There was something fascinating for me about putting all the pieces together one by one until you reach a settlement or verdict.
What is your favorite part of being a mediator?
I very much enjoy the unique intellectual and personal interaction with the parties and their attorneys on each case. There is a satisfaction in working together in each room for a common goal-- much like the litigation process, one step at a time.
What is your favorite way to recharge?
Travel; working on our property; playing tennis and personal training.
What are the traits of the greatest lawyers you have known?
Ethical; balanced life style; reasonable; understanding; committed; loyal.
What is something about you not too many people are aware of?
As a young lawyer, 32 years ago, I was elected to the city commission of the city of South Miami. Four years later I was re-elected without any opposition. Although I enjoyed the public service, I realized that I did not wish to practice law in an urban environment and in 1990 my family and I moved to Gainesville. It was a big risk but resulted in even bigger rewards for me, my wife and our children.