Bermuda Gang Violence
Who knew the land of pink sand beaches, pastel Neo-Colonial architecture, and modest length shorts had a gang violence problem?
The recent gang-style execution of a young man sitting in a barbershop seat (reminiscent of
The Godfather
?) by a hit team on a motorcycle caused the authorities in Bermuda to request assitance from the City of Boston's gang mediation team.
That team claims to have reduced the gang homicide rate in Boston by almost 40% over a three year period.
Their plan is to train street savvy local volunteers from Bermuda to mediate conflicts between gangs, encourage a ceasefire, and otherwise reduce the disputes flaring between members of the island nation's youthful crime gangs.  Consistent with ADR theory, the mediators are not affiliated with the Bermudian Police to ensure neutrality.
Your experienced team at UWW&M is always willing to travel for its clients, has had pleasant experiences in Bermuda, but is NOT available for gang mediation services!
We do, however, encourage thoughtful and creative use of the mediation process in civil, family and other areas of law.
http://www.royalgazette.com/article/20120625/NEWS03/706259929
---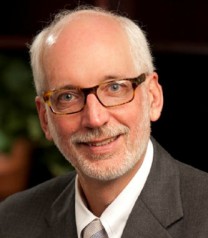 Richard Reinhart is a mediator at the firm of Upchurch, Watson, White and Max. For more information visit Richard Reinhart's biography.
---