UWWM Sponsors Meeting of Class Action Lawyers; Mediator Steven Jaffe Speaks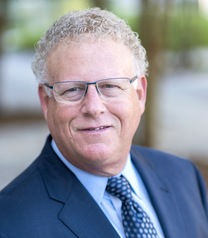 Upchurch Watson White & Max recently co-sponsored a semi-annual luncheon meeting of the Class Action Litigation Group of the American Association for Justice (AAJ). Although this meeting took place during the AAJ 2018 Annual Convention in Denver, Colo., July 7 to 10, the luncheons are invitation-only events not presented by the AAJ.
"The meeting was attended by 65 class action lawyers from around the country, who met to discuss current trends in the law and how court ruling will affect the practice," says mediator
Steven Jaffe
, who spoke to the group on behalf of UWWM and explained the mediation firm's experience and expertise in mediating class action cases. He and
Rodney A. Max
, a fellow UWWM mediator and a principal of the firm, had presented a CLE Webinar titled "Bringing Class Actions & Mass Claims to Resolution" earlier this summer (recording
here
).
UWWM does extensive class and mass action mediations. Steve's joining the firm earlier this year adds to the quality of mediation service it provides, and to the class/mass action talents of John Upchurch, Lawrence M. "Larry" Watson Jr., Terrence M. "Terry" White, Rodney, Kimberly Sands and others among the
firm's panel
.
Steve says he received a great reception from the litigation group: "It was very warm and supportive."