Four UWWM Mediators Visit FLABOTA's Annual Conference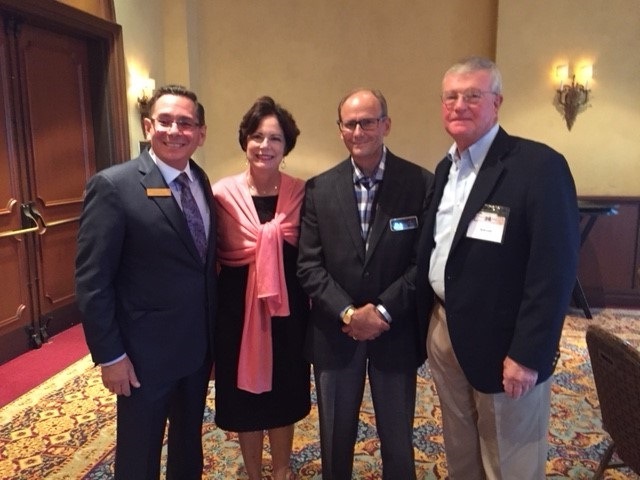 UWWM mediators Arthur Garcia Jr., A. Michelle Jernigan, Jeffrey M. Fleming and Robert A. Cole represented the firm at the FLABOTA Annual Conference July 19 to 21, 2018,
UWWM mediators from around the state gathered at Boca Raton Resort and Club on Friday evening to participate in opening the 21st Annual FLABOTA (Florida Chapters of the American Board of Trial Advocates) Convention. The four, who also mediate throughout the state, regardless of home office, expressed enthusiasm for the event, which was open to the FLABOTA membership of 6,700 experienced attorneys representing both plaintiffs and defendants in civil cases.
Arthur Garcia Jr., along with shareholders Robert A. "Bob" Cole, A. Michelle Jernigan and Jeffrey M. Fleming, appreciated the welcoming atmosphere of the conference. As a silver-level sponsor of the event, Upchurch Watson White & Max underwrote the opening cocktail reception, which was followed by a full day of Continuing Legal Education (CLE) programming.
UWWM is also an annual FLABOTA sponsor. Over the years, Bob Cole has been active with the organization and was FLABOTA president for 2010-2011.