Best Lawyers Completes Summer of Love for UWWM by Listing 10 Mediators, Honoring 3 as 'Lawyer of the Year'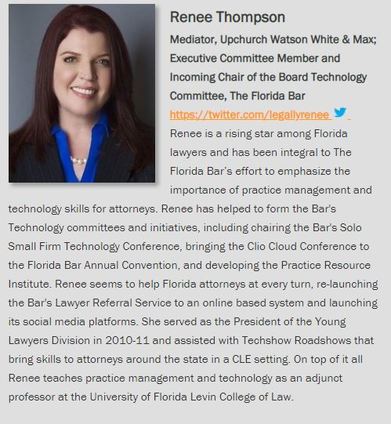 When Best Lawyers selections were announced publicly earlier this week, we were pleased but not surprised to learn that 10 Upchurch Watson White & Max mediators are being honored by the attorney rating company. Three are recognized as "Lawyer of the Year" for 2020 in their metropolitan areas, as well as being named to the Best Lawyers lists in their states. Firm shareholder George M. "Marty" Van Tassel Jr. was the winner for mediation in Birmingham, Ala., and Founding Principal Lawrence M. "Larry" Watson Jr. was honored for mediation in Orlando, Fla. Steven R. Jaffe, now a full-time mediator, won for a previous practice area -- Mass Tort Litigation / Class Actions - Plaintiffs -- in Fort Lauderdale, Fla.
The seven others listed by Best Lawyers for mediation are John Upchurch and Terrence W. "Terry" White, two founding principals based in Ormond Beach, Fla.; South Florida-based Principal Rodney A. Max, who was named to both Florida and Alabama lists; and Arthur J. Hanes (who was also named for arbitration) and principal Michael B. Walls and Brad Wash, all based in Birmingham, Ala. Shelley H. Leinicke of Fort Lauderdale was listed for her appellate practice, for which she was well-known before she became a a full-time mediator.
UWWM marked a first earlier this summer, when Ocala-based mediator Renée Thompson became one of this year's Fastcase 50. She earned the recognition as one of "the law's smartest, most courageous innovators, techies, visionaries and leaders" primarily through her commitment to The Florida Bar. She has "helped to form the Bar's Technology committees and initiatives, including chairing the Bar's Solo Small Firm Technology Conference, bringing the Clio Cloud Conference to the Florida Bar Annual Convention, and developing the Practice Resource Institute." She also re-launched the Bar's Lawyer Referral Service as an online-based system and initiated the Bar's social media presence. "She served as the President of the Young Lawyers Division in 2010-11 and assisted with Techshow Roadshows that bring skills to attorneys around the state in a CLE setting. On top of it all, Renée teaches practice management and technology as an adjunct professor at the University of Florida Levin College of Law."
Renée was also among the six UWWM panel members who were selected to Super Lawyers lists earlier this summer. She made the Florida list for Alternative Dispute Resolution, along with Jacksonville-based Shareholder Robert A. "Bob" Cole, and mediator Steve Jaffe (Super Lawyers has corrected his area of practice to ADR). Rodney Max was again selected to both the Alabama and Florida lists. Other Alabama honorees were Art Hanes and Marty Van Tassel.