Meet our Mediators: Jeffrey M. Fleming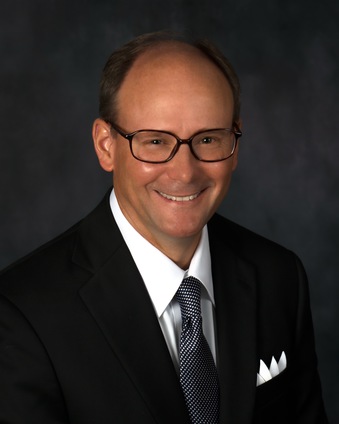 Trust and credibility are characteristics that often describe the best mediators. For the past three years, Shareholder Jeff Fleming has sought to bring both to bear while serving as a neutral in a wide range of matters and in differing capacities. The focus of this edition of "Meet Our Mediators," Jeff learned the importance of these traits first as a trial lawyer and then as Orange County and Ninth Circuit Judge. Resident in our Maitland office, he has developed a devoted statewide following as mediator, arbitrator, special magistrate, umpire and guardian ad litem. In each role, Jeff draws on his past experience as lawyer and judge; but that was not the future he saw when he first started college.
As a radio and television major at Florida Technological University (now UCF), Jeff planned on a career in broadcast journalism. But, like so many college students, he found himself drawn to law school. He switched majors to political science and would later attend Florida State University College of Law. Along the way, he encountered two Central Florida icons: Circuit Judge Rom Powell and Orlando Mayor Bill Frederick. Both exemplified qualities Jeff sought to emulate. Judge Powell was thoughtful and dignified. Mayor Frederick was a model of public service.
We are all a product of our experiences, and, as litigator and judge, Jeff strived to be courteous and prepared, recognizing that there is never a reason not to be. This approach also proved to be the most effective for those lawyers who appeared in his courtroom as well as for those who now ask him to serve as a dispute resolution neutral.
We hope you enjoy learning more about Jeff. And the next time you see him, you may want to ask him to show you a picture of his favorite ride.
When did you first think about becoming a mediator?
I knew I wanted to become a mediator when I decided it was time for me to leave the bench and return to private practice. After striving every day to see both sides of an issue, I wanted to use that experience in a different capacity.
What did you do before becoming a mediator?
I was a trial lawyer and had become a partner in a law firm located in downtown Orlando. I worked for the same firm for over 16 years before being appointed Orange County Judge. I was a county judge for four years and was then appointed to the Ninth Circuit Court where I served for seven years immediately before becoming a mediator.
What did you like most about your prior career?
As a lawyer, I enjoyed getting to know the other lawyers I was litigating with and against. There is a bond that forms between attorneys when you spend a lot of time together, even if you are on opposing sides.
As a judge, I would sometimes hear from jurors about how much they had enjoyed their jury duty. Being a judge is all about public service and it was particularly gratifying to serve with my fellow citizens in this way.
If you could tell your former self one thing after graduating from law school, what would it be?
Because of the trust that has been placed in me as a lawyer, judge and now as a mediator, I have had a tendency to dwell on my work. I probably did tell myself this, but would say it more often: "It's OK to take your work seriously; just don't take yourself too seriously."
What is something about you not too many people are aware of?
I bought a motorcycle when I was a student at UCF in 1980. I still remember the time it slipped out from under me on a rainy afternoon in the dorm parking lot. I was in a hurry to see my girlfriend. That girlfriend has now been my wife for over thirty years. She is quick to point out that she started dating me, not because I rode a motorcycle, but because I drove a souped-up Camaro. I had to get rid of the Camaro but still have the motorcycle 37 years later . . . and it still runs!!