Mediation in Small Claims Court
Pro-bono mediators and many small claims courts have successfully teamed up together over the past several years in order to help settle cases before they are heard by a judge. Many of the mediated cases are in relation to business disputes where one party is suing over an amount they feel they are owed. The successful resolution of these cases is usually determined by both parties agreeing to a payment amount and schedule.
UWWM principal, Michael S. Orfinger comments, "Businesses dealing with true 'small claims court' cases are highly likely to benefit from a mediated settlement.  So long as the paying party to a settlement doesn't make unrealistic promises, mediation can enhance collectability and reduce everyone's expense.  But the same holds true in virtually any case that involves a dispute over whether or one party owes money to another, regardless of the amount in question.  The beauty of a mediated agreement lies in the fact that like any other contract, the parties to can agree to anything that is not illegal.  That stands in sharp contrast to a judgment, where the court imposes a result dictated by what the law allows the court to do."
http://www.sfgate.com/business/prweb/article/Small-Business-Mediation-Can-Replace-Small-Claims-3673272.php
---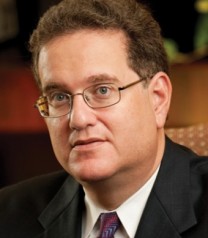 Michael S. Orfinger is a principal mediator at the firm of Upchurch, Watson, White and Max. For more information visit Michael S. Orfinger's  biography.
---