Court Direction
In this series principal Rodney A. Max discusses "breaking impasse" as it relates to closing the deal. In complex cases (including mass torts and class actions), there are four aspects to the opportunity of breaking impasse in closing the deal. The following is Part II: Court Direction.
Court direction can be a vital tool whether suggested or actually implemented. Where parties have varying views as to what a judge, jury, or appellate court will do, the opportunity of "testing" can be a means of breaking impasse. Such court opportunities exist with pre-trial conferences, summary judgments, and settlement conferences. They also exist in mock juries, focusgroups or settlement juries.
Where a court can give some direction without the parties disclosing the status of their actual negotiations, such direction can be very helpful. A summary judgment motion as it may relate to one or more issues may, likewise, be of great help. It is usually best to keep the judge away from the actual settlement between the parties; however, there may be times that the judge can assist in requiring all parties or persons with full settlement authority to be present—whether in subsequent settlement conference or in a court ordered re-mediation.
While pre-trial conferences, summary judgments, and settlement conferences are well-known,mock juries or focus groups and settlement juries may not. Mock juries and focus groups give the parties an opportunity to test the receptiveness of their position before assimilated jurors of similar backgrounds to that of the venue at issue. When such mock juries or focus groups produce conflicting results (Plaintiffs' focus group shows results contrary to what the Defendants' focus group may show—resulting in impasse), a mediation focus group may be in order. Such a mediation focus group allows the mediator to facilitate assimilating a group of jurors and allows each party to make their own private presentation to said jury. Thereafter, the jury can render a decision and confidentially answer confidential questions posed by each side. Neither side will know the other's questions or the jury's answer to those questions. To the extent that a verdict is requested, it will be forthcoming and made known as agreed upon by the parties. Obviously, any such result is nonbinding and remains confidential as to the participants.
The implementation of a court order or focus group may not be necessary. Merely the suggestion of the utilization of such direction may allow the parties to re-think their positions and provoke further dialogue and re-evaluation.
In Part III of Breaking Impasse as it relates to closing the deal, I will discuss conditional offers.
---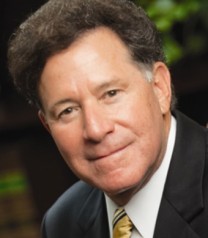 Rodney A. Max is a principal mediator at the firm of Upchurch, Watson, White and Max. For more information visit Rodney A. Max's biography.
---