Rodney Max-Mediated Settlement -- Worth at Least $37 Million -- Is One for the Books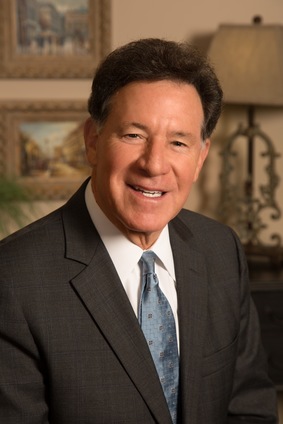 MIAMI (July 25, 2017) -- Mediator Rodney Max, a principal of Upchurch Watson White & Max, has assisted parties in achieving the settlement of a class action lawsuit, bringing relief to drivers of three 2013-'14 models of Nissan vehicles. Although mediation is confidential, Mr. Max's involvement in the matter became part of the public record today as the Daily Business Review published an account of the agreement, which gained court approval earlier this summer.
"After two and a half years of litigation, (U.S. District Judge Robert Scola) gave final approval to a nationwide class action settlement providing extended warranties to owners of the affected cars," Celia Ampel wrote for the DBR. "The agreement, which also includes a cash component for class members who already sold their cars, is worth at least $37 million, according to court documents."
In those documents, Mr. Max described the settlement as "the product of lengthy and particularly hard-fought negotiations which took place on an ongoing basis between July 2015 and September 2016."
The complaint, filed on Dec. 15, 2014, alleged a continuously variable transmission in 2013-14 Nissan Pathfinders and Infiniti JX35s and QX60s caused the vehicles to shake and jerk violently, keeping them from accelerating and "creating a serious safety risk for the driver, the affected vehicles' occupants, other drivers and pedestrians," especially when drivers stepped on the gas to merge into traffic.
"But Nissan North America couldn't fix the problem, or in some cases even confirm that it existed, according to a federal lawsuit," Ms. Ampel wrote. "As part of the settlement, Nissan certified that it identified the software issue causing the shaking and that a transmission repair was available."
She quoted Miami attorney Ronald Weil of Weil Quaranta, who served as class counsel: "It was essential that Nissan had a fix; otherwise, the extension of the warranty would mean nothing."
The result of Mr. Max's last mediation in Miami was that Nissan agreed to "offer an extended powertrain warranty to anyone who owns or leases one of the cars named in the settlement," Ms. Ampel said "The extension lasts 24 months or 24,000 miles, whichever comes first, and class members who already sold their cars will be offered a discount on any Nissan vehicle." She said the benefit to the class could be worth as much as $99 million, according to the settlement documents.
About Upchurch Watson White & Max
A nationally leading mediation specialty firm, Upchurch Watson White & Max is known for facilitating reasonable agreements to resolve complex issues. From eight offices in Florida and Alabama, Supreme Court certified attorney mediators with wide-ranging specialties serve as court-appointed and privately employed mediators, arbitrators and third-party neutral case managers, implementing innovative methods of alternative dispute resolution across the country. On the Web: uww-adr.com
# # #
FOR IMMEDIATE RELEASE
Media Contact:
Catherine Klasne
(386) 253-1560
cklasne@uww-adr.com