Discovery Violations May Lead to Rescission of Mediated Settlement Agreements
It requires no citation of authority to say that the law favors settlements.  Yet settlement agreements are contracts and, as such, are subject to the same defenses to formation or enforcement as any other contract.  Last week, Florida's Fourth District Court of Appeal visited this issue, and held that a mediation settlement agreement predicated on a unilateral mistake of fact could be rescinded where one party withheld material information in discovery.  More specifically, the court in
Garvin v. Tidwell
, 37 Fla. L. Weekly D2506a (Fla. 4
th
DCA October 24, 2012) announced that, "Since our system of justice depends on truthful discovery, misconduct in discovery must be discouraged by disallowing the settlement which is the fruit of such misconduct."
In
Garvin
, the appellee owned a quarter horse named "Buster", and she asked appellant, an experienced equestrian, to be Buster's rider.  Appellant asked appellee on several occasions whether Buster had ever displayed any dangerous behavior, because she had limited her riding over the past several years to docile mounts only.  Appellee replied in the negative.  During Appellant's third ride on Buster, however, he reared up, bolted at a fast gallop, and came to a sudden stop, causing appellant to hit a fence and fall.  The injuries from the fall required appellant to undergo back surgery.
Appellant sued appellee for negligence and negligent misrepresentation, alleging that Buster had a well-known history of bucking and running away with riders and that appellee had failed to disclose this danger to appellant.  In discovery, appellant requested production of any documents pertaining to any fact or issue involved.  By interrogatory, appellant asked for the names of all persons with knowledge of Buster's care, maintenance, and training, and further asked for all documents pertaining to same.  Appellee answered the interrogatories, produced certain documents, and raised some objections.
The parties went to mediation and settled in the fall of 2010.  Shortly after mediation, however, appellant's counsel received an unmarked envelope containing a magazine ad for an equine dietary supplement dated "Spring 2010."  The ad depicted Buster and identified appellee as his owner.  It quoted appellee as saying she gave the supplement to Buster because he "can be a little difficult at times."  Appellee went on to say, "What a difference it [the supplement] makes in him.  Ever since he's been on it, we've had nothing but great rides."
Appellee failed to produce this advertisement in discovery, nor had she mentioned use of calming supplements or Buster's "difficult" behavior in her deposition.  Appellant moved to set aside the settlement agreement, while appellee moved to enforce it.  Appellee and her counsel admitted to being in possession of the advertisement at the time of appellant's discovery requests, but argued that the advertisement was neither responsive to the discovery nor inconsistent with appellee's deposition testimony.  The trial court denied appellant's motion to rescind the settlement agreement, and granted appellee's motion to enforce it.
The Fourth District reversed, and held that the settlement agreement should be rescinded.  It began by observing that under the Florida Rules of Civil Procedure, trial courts have "broad powers to grant relief as to settlement agreements reached through mediation."  Florida law has long held that a contract may be set aside for unilateral mistake of fact if (1) the mistake did not result from the movant's inexcusable lack of due care, and (2) the opposing party's position did not change in reliance on the agreement to the extent that it would be unconscionable to rescind it.  The
Garvin
court found that appellant had satisfied both prongs of this test.  Appellant had propounded discovery to which the advertisement was responsive, but appellee chose to withhold it.  Thus, the only reason appellant did not learn that Buster used calming supplements was because appellee failed to disclose that fact when obliged to do so.  As to the second prong of the test, appellee had not claimed any detrimental reliance on the mediation agreement, thus rendering that argument moot.
Will the holding in
Garvin
lead to more litigation over the validity of settlement agreements?  Contrary to the
Garvin
court's statement about the trial court's broad discretion to afford relief from mediated agreements, at least one other Florida court has observed that "cases settled in mediation are especially unsuited for the liberal application of a rule allowing rescission of a settlement agreement based on unilateral mistake." 
Sponga v. Warro
, 698 So. 2d 621, 625 (Fla. 5
th
DCA 1998).  Accusations of discovery violations are common, so it is not unreasonable to assume that parties who have "buyer's remorse" after settling at mediation may attempt to claim that but for the withholding of a given piece of information in discovery, they would not have agreed to the settlement.  Such claims would likely be more tenable if mediation occurs after discovery has closed, because if mediation takes place during discovery, then the parties clearly know they are acting on incomplete information.  While mediation agreements will generally withstand attack, litigants and their counsel should take note that obstructive discovery tactics or incomplete responses may prove to be a self-inflicted wound when it becomes time to talk settlement.
---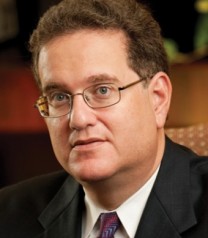 Michael S. Orfinger
is a principal mediator at the firm of Upchurch, Watson, White and Max.
---