Two UWWM Mediators to Speak at Orange County Bar Association Seminar Feb. 16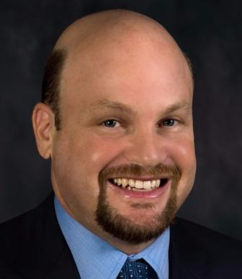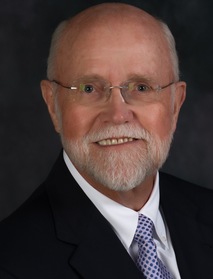 ORLANDO, Fla. (February 3, 2017) - Mediation topics will play a big part in a timely "Professionalism in Negotiation" seminar presented by the Professionalism & Business Law Committees of the Orange County Bar Association. Two mediators with Upchurch Watson White & Max, Howard R. Marsee and Lawrence Kolin, will speak for the program, subtitled "Transactions, Litigation and Mediation," at the bar association's downtown center Thursday, Feb. 16.
They will be the last speakers of the day in a segment on the language of professionalism in negotiation, exploring communication skills exhibited by good negotiatiors and the ways language can contribute to professionalism in the context of negotiations."Great negotiators know instinctively that professionalism pays dividends," Mr. Marsee said.
He also serves as an arbitrator and special magistrate, is the current chair of the Education and Resource Working Group of The Florida Bar's Standing Committee of Professionalism and has written and spoken extensively on the subject. His article "Reflections: Professionalism as a Tool of Negotiation" was reprinted in the current issue of The Orange County Bar Association Briefs, and a recent work, "Small, Unprofessional Acts Can Leave Indelible, Negative Impressions" appears in the winter 2017 issue of The Professional, published by the Henry Latimer Center for Professionalism.
Mr. Kolin has had recent speaking engagements around the state, including his last for The Orange County Bar Association in June 2016, in which he spoke on arbitration, another of his practice areas. He first worked with Mr. Marsee when both were trial lawyers in 1994, and now, as dispute resolution professionals, they will team up to address the professionalism topic in a Continuing Legal Education (CLE) course for a second time. "This program is quite timely and reminds us of the great effect simply changing the nature of our language and increasing the civility of tone has on the listener," Mr. Kolin said.
To register for "Professionalism in Negotiation: Transactions, Litigation and Mediation" and be eligible for 6.0 CLE credits, including 2.0 Ethics and 1.5 Professionalism credits, RSVP at www.orangecountybar.org/store by Feb. 14.
P R E S S R E L E A S E
Upchurch Watson White & Max
125 S. Palmetto Avenue
Daytona Beach, FL 32114
800-264-2622
Catherine Klasne (cklasne@uww-adr.com)
# # #