UWWM Mediators Fan Out in Florida to Teach About ADR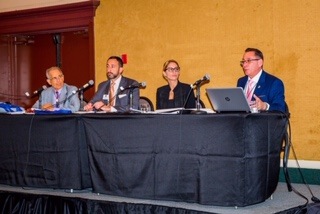 Panel members of Upchurch Watson White & Max Mediation Group have put a brighter light on education for the last month, although they frequently appear as faculty members and speakers at various legal seminars and conferences in Florida and Alabama. Most recently, three of our mediators shared their insights, as follows:
Broward County Bar Association Bench and Bar Convention -- Mediator Arthur Garcia Jr. spearheaded two panel presentations for the Continuing Legal Education component of the convention in mid-October 2019 at the Signature Grand in Davie. He was joined by attorneys Darlene Gimble and Aaron J. Horowitz and retired judge Joseph Farina to talk about "Arbitration, Binding and Non-binding v. Mediation: What, When and How" and "Effective Mediation Planning and Presentation." UWWM also sponsored the convention and had a different kind of educational effort going on at its exhibit table.
Inaugural Mentoring Academy for Certified Mediators of the Section of Alternative Dispute Resolution of The Florida Bar -- Late last month shareholder/mediator A. Michelle Jernigan and mediator Art Garcia were panelists/instructors at the University of South Florida's Center for Advanced Medical Learning and Simulation (CAMLS) in downtown Tampa. Another UWWM shareholder/mediator, Robert A. "Bob" Cole, served on the academy's planning committee. The two-day workshop provided coaching on techniques, strategy and professionalism; offered instructive feedback from experienced mediators; and emphasized mentoring and networking for mediators.
Florida Defense Lawyers Association Alternative Dispute Resolution Skills Seminar -- Bob Cole presented "How to Plan and Strategize for Mediation -- The Ethical Way" at this seminar hosted by the offices of Meier, Bonner, Muszynski, O'Dell & Harvey, P.A., in Longwood earlier this month. Bob said an engaged audience of 25 to 30 attorneys, appearing to be in diverse stages of their careers, attended to learn or build on the skill set used to mediate and arbitrate cases Presenters were attorneys, mediators and/or arbitrators teaching attendees how to resolve cases "and secure wins as defined by you and your clients."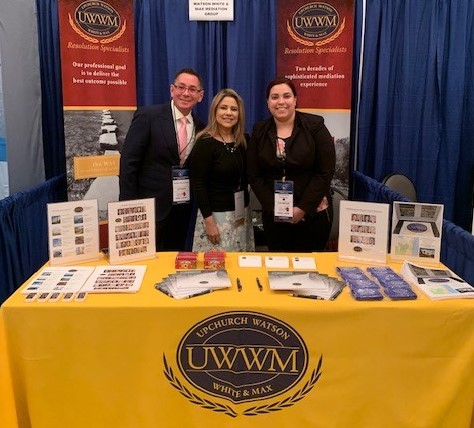 Mediator Art Garcia visited the UWWM booth when not presenting at the Broward County Bench & Bar Convention. It was tended by Norma Abreu of our West Palm Beach office and Alejandrina Perdomo of our Miami office.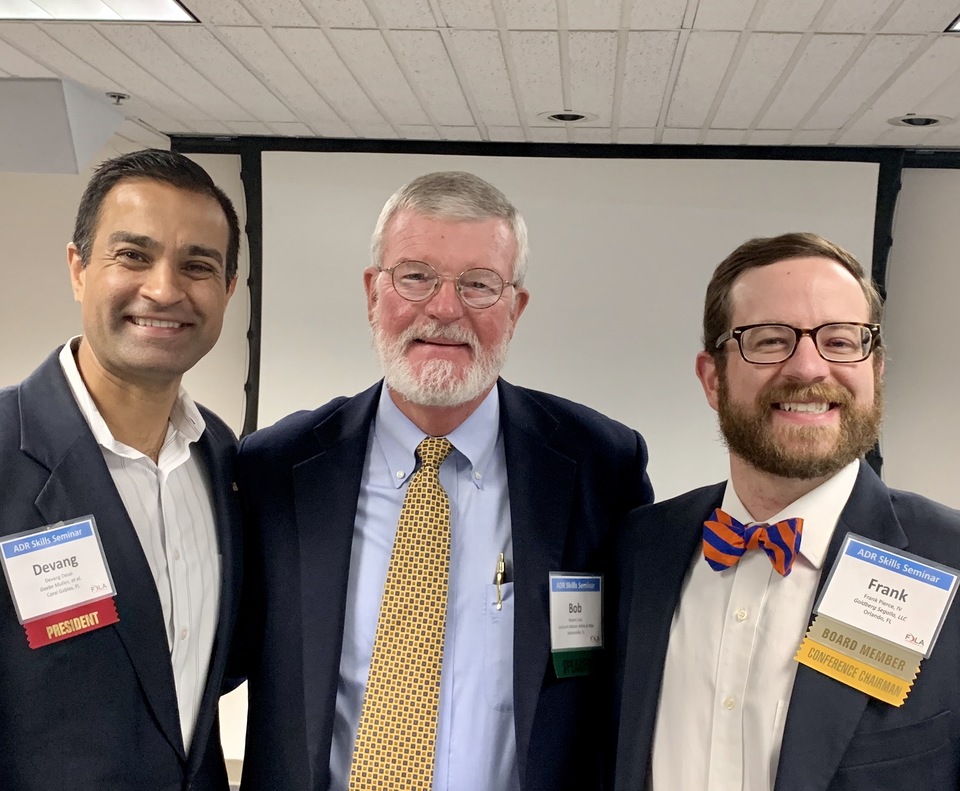 Mediator Robert A. "Bob" Cole takes a moment at the FDLA ADR Skill Seminar in Longwood for a photo with FDLA President Devang Desai, left, and seminar organizer Frank Pierce.emin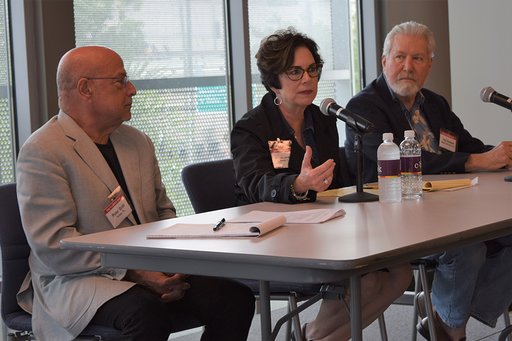 Mediator A. Michelle Jernigan speaks for the Florida Bar ADR Section Mentoring Academy.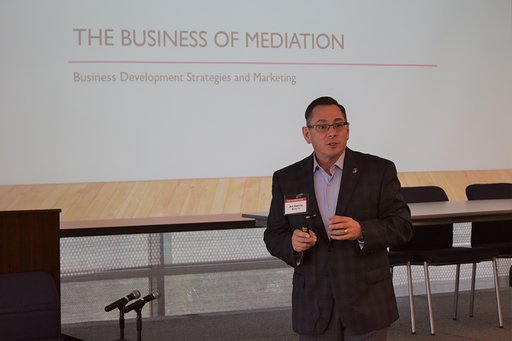 Mediator Arthur "Art" Garcia Jr. presents on best practices for "transitioning your practice from direct client representation to dispute resolution as a neutral."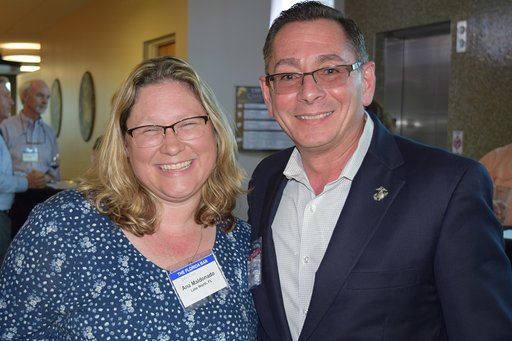 Spotted at The Florida Bar ADR Section Mentoring Academy: Mediator (Ana) Cristina Maldonado, who will officially join UWWM at the new year.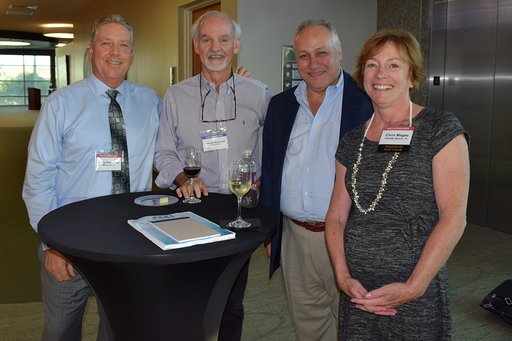 Also at the ADR Section Mentoring Academy: New UWWM panel member Tim McDermott, second from left.