UWWM Mediator Al Tetrault Dies at 79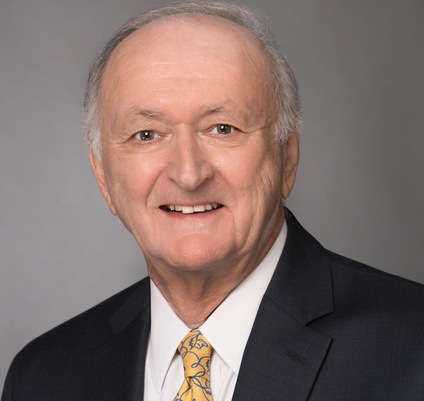 Albert R. Tetrault, a resident of Ormond Beach, Fla., and a mediator with Upchurch Watson White & Max since 2016, died Dec. 3, 2018, after a brief illness. His wife, Helen, who called Al's case manager to give her the news, said he was 79 years old.
He had a reputation as a lifelong learner and innovative thinker, and he will be missed by his UWWM colleagues and all those who mediated with him, in addition to those who knew him before he joined our panel. Al, always a man on a mission, had enrolled in law school only upon retirement from his first career in the computer industry. He had many interests but often mentioned the plight of military veterans, representing them in their disability appeals after receiving his degree from Florida Coastal School of Law and accreditation from the Veterans Administration.
A Vietnam-era pilot with the Air Force, Al brought his love of all things aviation with him in life. He planned to present a UWWM Webinar titled "Drones and the Law," and he was a member of The Florida Bar Standing Committee on Aviation Law. He had represented our mediation group at the Lawyer-Pilots Bar Association Convention. He often participated in the firm's educational initiatives as a presenter, speaking at UWWM's eight-hour mediation seminars at Florida State University earlier this year and the University of Florida in 2017.
Al definitely had a lighter side, commenting for a "Meet Our Mediator" blog featured on UWWM's website: "My brother and I had a regular gig singing on the radio. The show was The French Hour on WNOR in Norwich, Conn. We were a duet and sang in harmony a variety of ballads popular at that time. (The French 'Hour' was a French language program, 30 minutes long.)"
Please look for an update to this post once an obituary is published.