Mediator Al Tetrault Named to Aviation Law Committee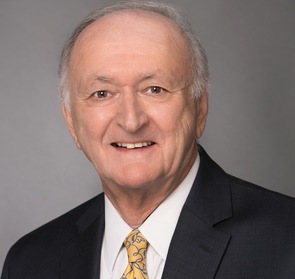 Mediator Albert R. "Al" Tetrault told us recently that he has been appointed by Florida Bar President Michael J. Higer to serve on the Aviation Law Committee, beginning July 1, 2017. "I look forward to serving and providing counsel regarding proposed changes impacting aviation law in Florida," Al said. His term lasts for one year, but he can be re-appointed each year until May 2025.
In July, Al plans to attend the Lawyer Pilots Bar Association Summer 2017 Convention in Savannah, Ga. Later that month, he will present an aviation related Webinar, "Drones and the Law" as part of UWWM's continuing legal education series. His longer-range plans include the possibility of a certification in aviation law, and he believes that will be a six-month process, including a boot camp and exam. Meanwhile, he'll begin his tenure on the Aviation Law Committee with an October meeting in Tampa, Fla. His involvement in aviation law fits nicely with UWWM's increasing focus on resolving aviation matters.
Al's aviation history started with his military service in Vietnam. He was a commander of C-130 aircraft transports for the U.S. Air Force and earned the Bronze Star and five Air Medals as a C-123 pilot. Several of his recent and current pursuits have grown from that service; as an attorney, he represented veterans in their appeals before the Veterans Administration and in their disability appeals with the Social Security Administration. His practice with veterans led to advocating for clients seeking bankruptcy protection. Also, he is an Aircraft Owners and Pilots Association Legal Services Plan panel attorney.
As a pilot and flight instructor, Al owned and operated an A-36 Bonanza plane and has flown over 6,500 hours. He is known not only for his aviation-related endeavors but also for his entrepreneurial pursuits. He built a successful career in the computer industry, beginning as a sales representative with IBM and ending as CEO of an early-stage Internet company. He managed field operations for Fortune 100 companies and start-ups, including one in Russia.
Within the legal community nearer his home, he is familiar as a former director of the Volusia County Bar Association and a former secretary and board member of the Flagler County Bar Association. Mr. Tetrault led an independent firm focused on civil and appellate mediation where he resides, in Palm Coast, just prior to joining UWWM in 2016.