Blogger/Mediator Lawrence Kolin Needs Your Vote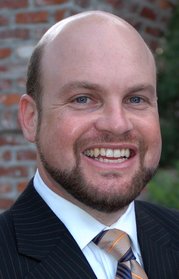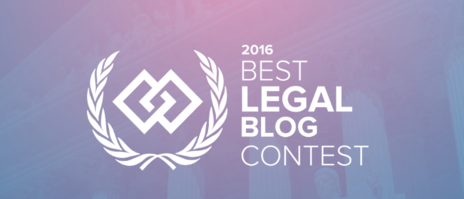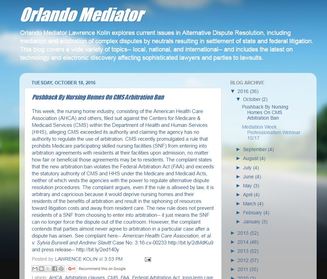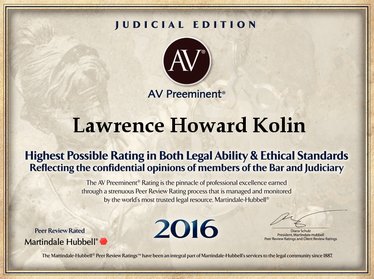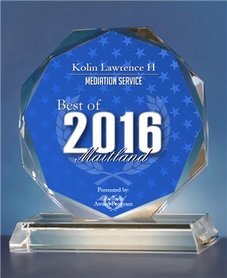 We're pondering big questions this year in a somewhat joyless election process, but here's another, lighter-spirited campaign for your vote: Please choose mediator Lawrence Kolin's Orlando Mediator blog for The 2016 Best Legal Blog Contest put on by The Expert Institute. He is a finalist in the Legal News category.
The polls are only open until "12 a.m. EST November 14"; we're not sure if that's the midnight at the beginning or the end of the day, so, just to be safe, please vote now and get your friends and associates to do so as well.
If you're not familiar with his legal blog, you can check it out at http://orlandomediator.blogspot.com.
For more background information about the contest, see the overview: "The rules of the contest are simple. Blogs will be ranked within their category by the number of votes they receive. The three blogs that receive the most votes overall will come home with prizes as well as a permanent spot on our Best Legal Blogs page. Readers can submit one vote per blog, but can vote for as many blogs as they like across every category."
If you'd like to know more about Lawrence, please check out his profile. Interestingly, he has already collected a lot of "votes" in totally different arenas this year. He was honored to know he had "been awarded the highest possible Martindale-Hubbell® distinction by both (his) peers and the Judiciary!" And he received a "Best of Maitland" award for "mediation service."
Let's push Lawrence over the top for "blawgs" as well.