Mediator Richard B. Lord Becomes Fellow of American Bar Foundation
MAITLAND, Fla. (April 7, 2015) -- Mediator
Richard B. Lord
, a shareholder with Upchurch Watson White & Max, has accepted a nomination to become a Fellow of the American Bar Foundation. Mr. Lord has been with the mediation group since 1999, and he mediates and arbitrates cases nationwide.
The Fellows of the American Bar Foundation is an honorary organization of lawyers, judges, and legal scholars whose public and private careers have demonstrated outstanding dedication to the welfare of their communities and to the highest principles of the legal profession, according to the foundation's Website, americanbarfoundation.org. The foundation itself is "dedicated to advancing justice through rigorous research on the law, legal processes, and the law's impact on our society." It was founded more than 60 years ago and is based in Chicago.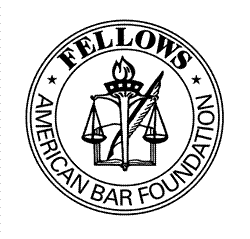 "When you accept a nomination to become a fellow, you are joining a group of lawyers who have accomplished many things and have been recognized for their contributions not only to the law, but to the community," Walter F. Sutton of the foundation's board of directors says. "You thereby become a part also of something that is bigger than yourself. You are enabling the foundation to do research that will enhance the lives of many Americans. It is just an opportunity for you to make a difference and to give back."
A residential research faculty and more than 50 affiliated scholars from around the world conduct the foundation's research. The organization is the largest recipient of grants from the Law and Social Science Program of the National Science Foundation, and it reports an 85 percent success rate in applications compared to an overall success rate of 21 percent in the social and economic sciences.
About Upchurch Watson White & Max
A nationally leading mediation specialty firm, Upchurch Watson White & Max is known for facilitating reasonable agreements to resolve complex issues. From eight offices in Florida and Alabama, Supreme Court certified attorney mediators with wide-ranging specialties serve as court-appointed and privately employed mediators, arbitrators and third-party neutral case managers, implementing innovative methods of alternative dispute resolution across the country. On the Web:
uww-adr.com
P R E S S  R E L E A S E
Upchurch Watson White & Max
125 S. Palmetto Avenue
Daytona Beach, FL 32114
800-264-2622
Catherine Klasne (cklasne@uww-adr.com)
For Immediate Release