What is Mediation?
Breaking the Impasse
In this series principal Rodney A. Max discusses "breaking impasse" as it relates to closing the deal. In complex cases (including mass torts and class actions), there are four aspects to the opportunity of breaking impasse in closing the deal. He will first discuss why the process of mediation is effective.
Mediation provides a unique opportunity for the parties as it relates to the opportunity of a negotiated resolution of their case. Typically, in a negotiation, one party gets to his/her/its goal, the other party gets to his/her/its goal, and rarely are those goals the same. If impasse occurs, litigation will commence, continue, or be completed. Absent facilitation, no one is encouraging getting back to re-evaluation or re-negotiation. Certainly someone can suggest continuing negotiation, but typically neither side wants to show the other such interest (it being perceived as a weakness in the negotiation process).
Mediation, on the other hand, brings to the table that facilitation that is otherwise missing in a pure  negotiation context. The neutral, while there to facilitate the negotiations, is also there as an advocate for the process. The mediator represents resolution similar to the responsibility of an attorney to represent his/her client. The mediator is going to work as hard for the process as the attorneys are going to work for their respective parties.
In this regard, the mediator serves as both the vehicle and the opportunity for breaking impasse. The sooner the mediator is brought into the process, the better and more able the mediator is to assist the parties in getting to "yes". The mediator can assist with the exchange of information, as well as, the exchange of communications, as well as, the exchange of offers. The mediator can expedite information gathered, as well as, filter communications. Therefore, "breaking impasse" becomes the mediator's responsibility from beginning to end.
In the beginning, the mediator can assist parties in getting to the table through designing of the mediation process. This can include not only exchanges of information, but also the establishment of pre-mediation caucuses with one or more parties. Especially in multi-party, mass tort, and class action cases, design of the mediation is vital to the ultimate resolution. It also stabilizes the relationship of the parties in getting to the table.
In my next post, I will focus on aspect one to the opportunity of "breaking impasse" in closing the deal: Calling on the Leadership.
---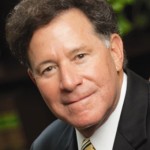 Rodney A. Max is a principal mediator at the firm of Upchurch, Watson, White and Max. For more information visit Rodney A. Max's biography.
---