Partner/Mediator Terry White Hosts Nominating Commission to Help Choose New 7th Circuit Judge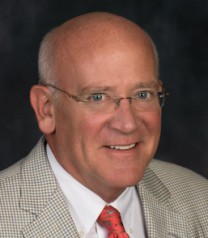 If you've read the recent news about the six nominees that have been submitted to Florida Gov. Ron DeSantis for his consideration to fill a vacancy on the 7th Judicial Circuit Court, perhaps you've wondered about the process that produced this short list.
One of UWWM's founding partners, Terrence "Terry" White, hosted the circuit's judicial nominating commission in the firm's Ormond Beach office twice, on Oct.2 and Nov. 2, 2020, for hybrid events with public observers, candidates and some commission members appearing via Zoom, and other commission members appearing in person. Terry, who is a commission member, Chair Andrew Morgan and other commission members interviewed and evaluated candidates to replace The Hon. Patti A. Christensen, who has presided over civil and probate cases in Palatka since 2010 and is retiring at the end of the year. The 7th circuit covers Volusia, Flagler, St. Johns and Putnam counties.
Seventeen applicants were eventually narrowed to these six:
Kenneth Janesk, II
Mark Johnson
Kipling Miller
Bryan Rendzio
Thomas R. Pycraft, Jr.
Kevin Sharbaugh
DeSantis has 60 days to make a selection but can decide at any time, according to The Daytona Beach News-Journal.