Mediator Bob Cole Speaks for National Association of Administrative Law Judiciary Conference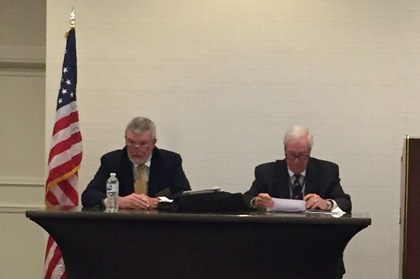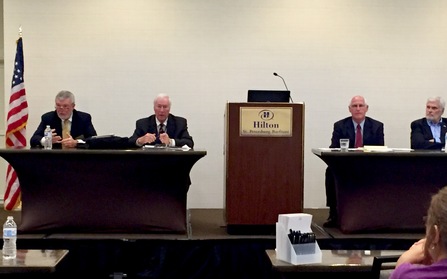 Florida Mediator Robert A. "Bob" Cole recently participated in a panel discussion titled "Freshwater Fishing in the Ocean – Using ADR in Administrative Law" for the 2018 National Association of Administrative Law Judiciary Annual Conference.
Bob, a shareholder with Upchurch Watson White & Max who has been part of its mediation panel since 2012, discussed this role for alternative dispute resolution with Prof. James A. Sheehan of the Stetson University College of Law; The Hon. Thomas Dewberry, who is chief administrative law judge of the Maryland Office of Administrative Hearings; and Alexis Lambert, chief of staff for the Florida Department of Health. The title of their discussion reflected the nautical bent of the conference's theme, "Waves of Change, Oceans of Opportunity."
NAALJ hosted the three-day event at the Hilton St. Petersburg Bayfront in downtown St. Petersburg, Fla., in mid-October. The mission of the NAALJ "is to promote an impartial, professional administrative judiciary that adheres to high ethical standards and furthers the recognition and understanding of its necessary role in the function of government."