Have You Selected Your CLE for Upcoming Florida Bar Convention?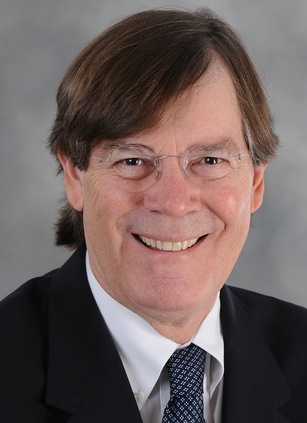 BOCA RATON, Fla. (June 19, 2017) -- Ricardo Cata, a Miami-based mediator/arbitrator for Upchurch Watson White & Max, has organized and will moderate a continuing legal education program for The Florida Bar Annual Convention, set to begin here Wednesday afternoon.
Six speakers will be on the panel for "Escalation Clauses in Cross-Border Dispute Resolution: Why Your Client Wants Mediation," a discussion presented by The Bar's International Law Section from 10 a.m. to noon Thursday. They are:
Laura J. Stipanowich, Senior Counsel, Bechtel Oil, Gas and Chemicals, Inc. of Houston;
Carlos M. Hernandez, Executive Vice President, Chief Legal Officer, Fluor, Houston;
Teresa Garcia-Reyes, Senior Counsel, Litigation, GE Oil and Gas, Houston;
Luis Martinez, Vice President, International Centre for Dispute Resolution ("ICDR"), New York;
Olivier P. André, Vice President, Institute for Conflict Prevention & Resolution, New York;
Professor Joan Stearns Johnsen, U.F.'s Levin College of Law, Gainesville
"Truly, this will be a must-attend panel for anyone interested in the international arbitration process," Section Chair Al Lindsay says, adding the program will feature "true heavyweights from the corporate world."
Mr. Cata, who serves as the section's ADR Committee Chair, says the program has been approved for 2.5 hours of CLE, and mediators who attend can apply for CME credit through the Florida Courts website. All conference attendees are invited to register for this and any other convention events at this link: https://www.floridabar.org/wp-content/uploads/2017/05/AC-RegistrationForm-2017.pdf.
"Learn from corporate clients about what they want and why," says Katherine Sanoja, CLE Committee representative for the International Law Section. "For those engaged in cross-border practice, whether from the standpoint of a transaction attorney or a litigator, whether in-house or outside counsel, join us for this important discussion of evolving trends in managing disputes more economically and efficiently. Learn new developments that may inform your drafting of dispute resolution clauses for cross-border deals as well as your approach to resolving cross-border disputes."
About Upchurch Watson White & Max
A nationally leading mediation specialty firm, Upchurch Watson White & Max is known for facilitating reasonable agreements to resolve complex issues. From eight offices in Florida
and Alabama, Supreme Court certified attorney mediators with wide-ranging specialties serve as court-appointed and privately employed mediators, arbitrators and third-party
neutral case managers, implementing innovative methods of alternative dispute resolution across the country. On the Web: uww-adr.com
# # #