Expert Institute Voters Proclaim Lawrence Kolin's "Orlando Mediator" One of Best Legal News Blogs
The legal blog authored by mediator/arbitrator Lawrence Kolin, Orlando Mediator, has won third place in the Top Legal News Blog category of a national contest run by The Expert Institute, a well-known provider of expert witness services. Lawrence recently was notified, "Your blog beat out more than 500 of the best legal blogs online today, and has earned a permanent spot on our Best Legal Blogs page."
You can link to his blog from that page, or go there directly: http://orlandomediator.blogspot.com.
In the spirit of this season of thankfulness, we'd like to thank all who took a few moments to vote for Orlando Mediator.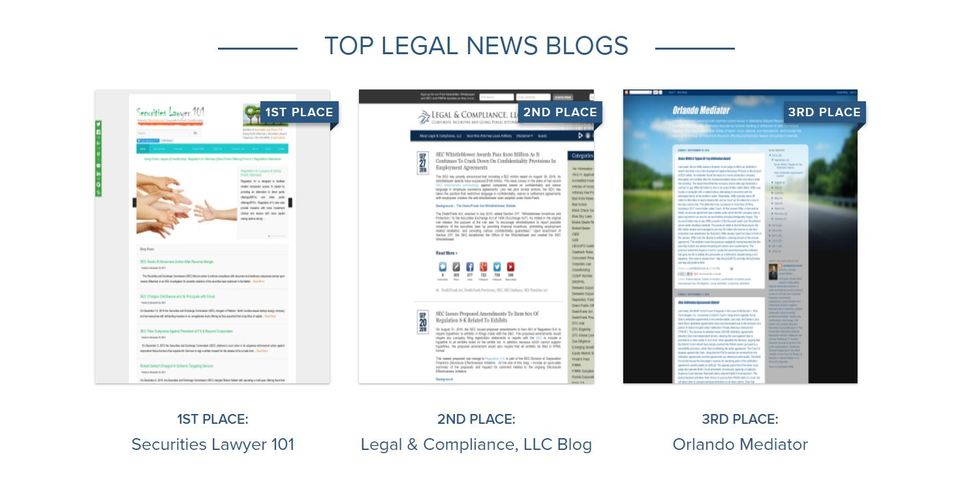 Top Legal News Blogs