UWWM's "Lean In" Group Introduces Grit Program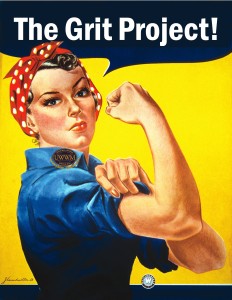 Thanks to all who participated in UWWM's "Lean In"-inspired luncheon on July 29, 2015, at UWWM's Maitland office. Partner Kimberly Sands and Shareholder Michelle Jernigan presented an introduction to The Grit Project developed by the ABA Section on Litigation, Women in Litigation.
Upchurch Watson White & Max is in its second year of CLE programs designed to explore issues of advocacy and professional development for those who wish to improve their litigation skills and the business of practicing law through research, shared experience, and recommended strategies.
At our recent gathering, Michelle presented "Grit" and "Growth" as defined by the ABA project and ways in which these concepts apply to defining and achieving individual goals as litigation professionals. Kimberly presented a business scenario derived from The Grit Project in which attendees participated in problem-solving.
Although this program was designed to address the challenges women have historically experienced in the practice of law, the issues addressed are not limited to women litigators, and these luncheons are open to all litigators interested in improving their skills in advocacy and business development. If you are interested in attending, please e-mail Cathy Klasne at cklasne@uww-adr.com, to join our invitation list. Our next CLE luncheon will be on October 21, 2015, also at UWWM's Maitland office.