Bob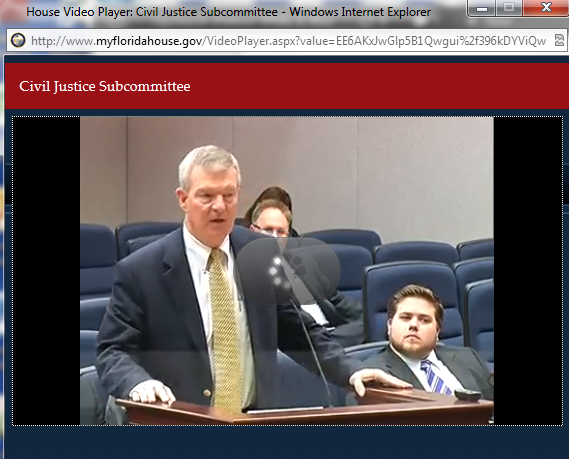 Robert A. Cole, mediation counsel with Upchurch Watson White & Max, recently spoke before the Florida House Civil Justice Subcommittee, opposing a bill that would, if approved, give the governor more power in the nomination process for open judgeships.
"We believe that this is a bad bill … it's just another attempt to politicize the judicial selection process," he said. "It doesn't need to be fixed; it works perfectly well." He spoke on behalf of the Florida chapters of American Board of Trial Advocates (FLABOTA), comprising more than 600 trial lawyers.
A video of the discussion, and Mr. Cole's contribution from the 3:08:28 to the 3:13:26 mark, may be found at
http://ow.ly/ib9DC
.
Subsequently, the Judicial Nominating Commissions bill (JNC) was passed along a party-line vote by the subcommittee and filed.
FL House Civil Justice Subcommittee Discusses PCB CJS 13-03 (Judicial Nominating Commissions)