Well-Known West Palm Beach Attorney Theodore Babbitt Joins UWWM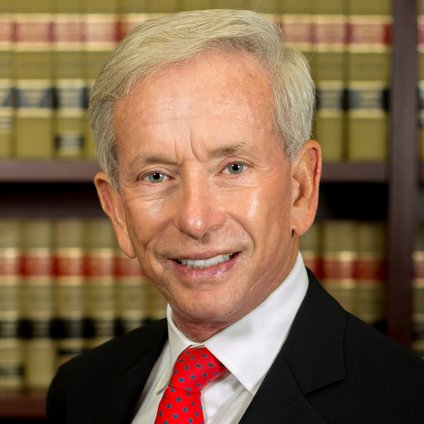 WEST PALM BEACH, Fla. (November 8, 2016) - Attorney Theodore Babbitt, who obtained the first verdict for a plaintiff in a medical malpractice case in Palm Beach County in 1970 and the county's first jury verdict in excess of $1 million five years later, is adding mediation to his practice and is now affiliated with the Florida- and Alabama-based Upchurch Watson White & Max Mediation Group.
Mr. Babbitt remains active in The Inner Circle of Advocates, an invitation-only group limited to 100 of the best plaintiff lawyers in the United States. The group had only been in existence for three years when he was invited to join as its youngest member in 1975 after he tried more than 50 cases to jury verdicts as lead counsel in the first 10 years of his practice. He also remains a member of the American College of Trial Lawyers, whose membership never exceeds 1 percent of the total lawyer population within any U.S. state or Canadian province, and the International Academy of Trial Lawyers, limited to 500 lawyers internationally.
Locally, he has held every office, including president, of the Palm Beach County Bar Association and is known for authoring over 300 articles for the association's Bulletin.
Before beginning his legal career, he earned both his bachelor's and law degree from the University of Florida after a stint in the U.S. Marine Corps that began when he was 17. He was sworn in as a member of The Florida Bar in 1965, when he was just 23.
For more information on Mr. Babbitt or to schedule a mediation with him, please contact UWWM case manager Mary Lou Struble at (800) 264-2622 or mstruble@uww-adr.com. Contact information for his law practice with West Palm Beach-based Babbitt & Johnson remains the same; his assistant, Denise Codding, is available at (561) 684-2500 or dcodding@babbit-johnson.com.
About Upchurch Watson White & Max
A nationally leading mediation specialty firm, Upchurch Watson White & Max is known for facilitating reasonable agreements to resolve complex issues. From eight offices in Florida and Alabama, Supreme Court certified attorney mediators with wide-ranging specialties serve as court-appointed and privately employed mediators, arbitrators and third-party neutral case managers, implementing innovative methods of alternative dispute resolution across the country. On the Web: uww-adr.com
# # #
P R E S S R E L E A S E
Upchurch Watson White & Max
125 S. Palmetto Avenue
Daytona Beach, FL 32114
800-264-2622
Catherine Klasne (cklasne@uww-adr.com)
For Immediate Release