ONLINE MEDIATIONS: Trials, Tribulations, Positives, Negatives and the Future
Date:
9/16/2020 at 12:00 PM to 1:00 PM
Event Description
Free CLE Webinar at noon ET Wednesday, September 16, 2020
Two dispute resolution professionals who have been remarkably prolific with online mediations look back on what they have learned over the last six months and anticipate what's coming next in these uncertain times. Webinar presenters Terrence W. "Terry" White, a founding principal of Upchurch Watson White & Max Mediation Group, and John B. Marion, IV, a mediator and arbitrator with the firm, are ready to talk about the hurdles that have been overcome in establishing their online practice; what attorneys and their clients and insurance professionals like about the online process and what the future holds.
Join them for this free-CLE Webinar, scheduled for noon to 1 p.m. Wednesday, September 16, 2020. After registering, you will receive a confirmation email containing information about joining the webinar. (Accreditation for Alabama CLE and Florida General and Technology CLE is pending.)
Featured Presenters
Terrence M. White
A founding partner of Upchurch Watson White and Max, Terry White has conducted well over 4,000 mediated conferences throughout the state. He participated by invitation in The Harvard University Initial Advanced Negotiation Techniques Program with thirty negotiators from around the world and was requested to lecture at the U.S. Eleventh Circuit Court Judges Conference, as well as the Georgia Superior Court Judges Conference. He is often invited to lecture at both plaintiff and defense legal conferences.
John B. Marion, IV
John Marion handled a wide variety of civil litigation matters over his 37-year career before joining UWWM. He defended clients in personal injury and wrongful death actions, and represented injured parties as well. Although he focused his practice on litigating all forms of serious personal injury, brain injury and wrongful death claims, he also devoted time to other contractual and commercial matters. Now, as a full-time neutral, he works within those practice areas and many others to assist parties in resolving their cases.
System Requirements
PC-, Mac®- and Mobile attendees: Click here for system requirements. All you need is a smartphone to attend!
Click below to make sure you find out about our monthly CLE Webinar series in a timely manner, as well as other educational opportunities we sponsor.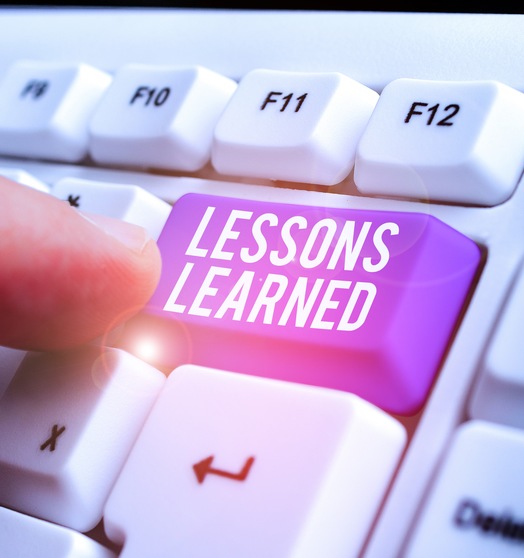 The "Lessons Learned" button.