Meet Our Mediators: Scott Baughan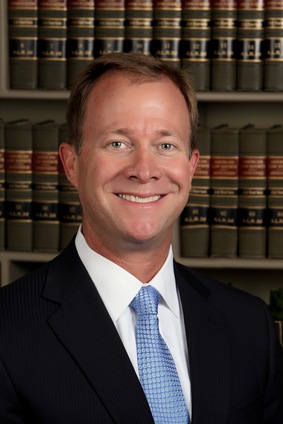 In this installment of "Meet our Mediators" we interview Scott Baughan. I have known Scott for over 10 years and was pleased when he decided to join Upchurch Watson White & Max.

At the center of Scott's skills as a mediator are his keen communication insights. These were developed early on, as you will see. He brings to mediation an ability to help people hear more easily what is difficult to hear. His interest in communication, combined with an analytical mind fostered at Eckerd College, helped propel him to law school at The University of Mississippi School of Law where he graduated with honors. As a trial lawyer, Scott frequently handled complex healthcare matters and that affinity has followed him into his mediation practice.

Scott rightly believes that life lessons can come from many sources, some unexpected. Such was the case when Scott gleaned from the movie "Joe Versus The Volcano" that we should all pay attention to the moments we find ourselves in, rather than dwelling on the past or looking only out beyond the horizon. As you will see, that movie revealed even more. After reading this, perhaps you'll join me in re-watching some vintage Tom Hanks and Meg Ryan.
What did you do before becoming a mediator?

I was a small town lawyer who lucked into a fantastic client. I spent 25 years handling complex medical malpractice cases for doctors and hospitals while also handling a mixed bag of plaintiff's auto and GL cases with a sprinkling of "door law," which means taking cases that showed up at my door when I thought they looked good.


What did you like most about your prior career?

Trial. Specifically, a 2- to 3-week jury trial of a complex medical malpractice case with a broad range of potential outcomes would be my version of professional heaven.


What is your favorite part of being a mediator?

I find it fascinating to drop into a hard-fought case and try to quickly develop a sufficient understanding of the case and earn the trust of the stakeholders so that they are willing to make hard decisions during the course of my interaction with them. I enjoy the challenge of posing difficult and provocative questions about the case.


Did you have a mentor? How did he/she influence you?

Yes, Jim Swann who is a real estate developer. I spent a lot of time carrying his bags and traveling with him. Jim taught me many things about how the world worked but the standout is the art of diplomatic but direct communication under difficult circumstances.


What is your favorite movie? Book? Pastime? Sport, etc., and why?

"Joe Versus The Volcano" is my favorite movie. It is a pithy and ridiculous exercise – although starring a young Tom Hanks and Steven Spielberg, it has some production credits. I assert that you can guide your entire life by the themes and ideals contained within this film. I have accordingly forced my children to watch this film with that in mind.