Meet Our Mediators: Brenda J. Newman, Esq.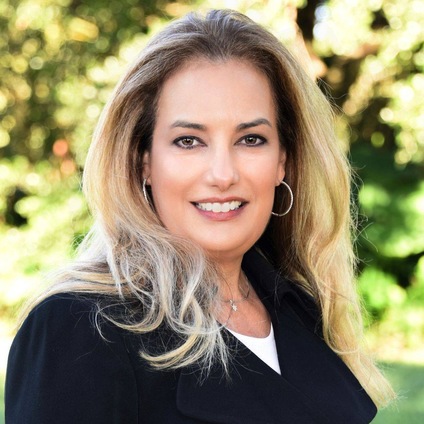 It takes persistence to succeed in anything meaningful. It is true in learning to play an instrument, representing clients as a trial lawyer, and serving as a dispute resolution professional. Brenda Newman, whom I have the pleasure of introducing to you in this installment of "Meet our Mediators," can attest to all three.
Ms. Newman serves as a mediator, arbitrator and special master. She attended the University of Miami Frost School of Music at the age of 13 and learned early on that persistence has its rewards. Brenda started playing the piano when she was 3. As a musician, she has had to dedicate several hours a day to learn technique, music theory and music scores on her journey to becoming a classically trained pianist. She learned not only how to play but also how to read music, perform and be part of a larger collaborative effort. Between starting on an upright and now finding joy in playing a 250-year-old grand piano that has been in her family for a long time, Brenda had formative experiences that directly bear on her dispute resolution practice. Brenda had the good fortune of having Dr. Rosalina Sackstein from the University of Miami as her mentor; Brenda credits her with being influential in the future mediator's development as a classically trained pianist and solidifying her student's notion of hard work and perseverance.
Brenda truly appreciates helping people, which makes for a good fit with mediation. Her desire to help others was instrumental in her decision to attend law school. After graduating, her trial practice included catastrophic personal injury, med mal, and construction defect litigation, and she also serves as the Co-Chair of the Construction Litigation Section of the Orange County Bar Association.
Through music, Brenda learned that she can learn anything, no matter how complicated; and that persistence pays. This served her well as a trial lawyer, allowed her to become tri-lingual, and serves her well as an ADR neutral. When you work with her, you will also see that she is a quick study. In mediation, she brings these traits to her efforts to help litigants find an amicable resolution. We hope you enjoy learning more about Brenda.
When did you first think about becoming a mediator?
When I was a young lawyer, practicing about 6-7 years in the 1990's, I was asked to mediate a personal injury matter for a couple of colleagues. After that, I was hooked. I truly enjoyed the process of trying to find common ground and getting the parties to a point where the unknown outcome of a trial for either side, was too big of a risk.
What did you like most about your prior career?
As a litigator, I was able to combine the knowledge of the law, civil procedure and evidence along with the knowledge of who the parties were and their strengths and weaknesses to create a trial presentation that would serve my clients in their best possible light.
What is your favorite part of being a mediator?
My favorite part of being a mediator is getting to know all the attorneys on both sides of the table, along with their respective clients. Each case is not just a set of facts, but is a combination of the facts along with the motivations, thoughts and perspectives of the parties. Getting to know what is motivating each side to advocate their respective position(s) and utilizing this knowledge to reach a resolution is my favorite part of mediating.
What are the traits of the greatest lawyers you have known?
The greatest lawyers I have known, (and I have been very fortunate to have known and continue to know many great lawyers) are able to actively listen to their clients and peers and to think outside the box. Listening and understanding what the client really wants, along with a healthy and realistic dose of self confidence makes for great lawyers.
What is something about you not too many people are aware of?
I am a classically trained pianist and have been playing the piano since the age of 3.
To read more about the recent additions to our panel, please click here.