Mediator Arthur Garcia Jr. Joins Upchurch Watson White & Max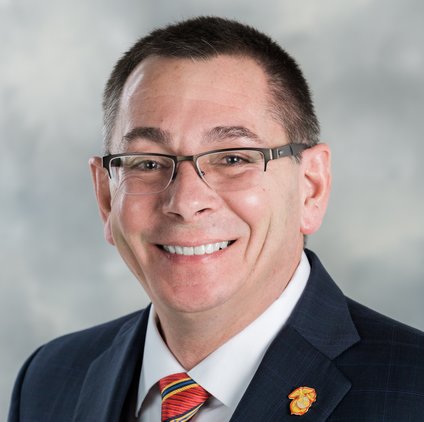 MIAMI (November 7, 2016) - Arthur Garcia Jr., best known in South Florida for an eponymous law firm that concentrates on personal injury and for his public service, has joined Upchurch Watson White & Max as a mediator and arbitrator.
The dispute resolution firm has more than doubled in size over the past few years, from 15 panel members headquartered at three offices in Central Florida and Birmingham, Ala., in 2013, to 37 mediators and arbitrators based at eight offices in Florida and Alabama today. Mr. Garcia, although based at Upchurch Watson White & Max's Miami office, will range throughout the state for mediations.
"The strength of our growth is that of quality over quantity," firm principal Rodney A. Max said. "Arthur Garcia squarely falls into that category and is a welcome addition to our roster of the leading mediators in Florida, Alabama, and the Southeast.We welcome him to our UWWM culture of preparing, implementing and following up on any case we have the privilege of mediating."
Having served in the U.S. Marine Corps, Mr. Garcia recognizes the similarities between litigation and warfare and that mediation is the tool by which peace is obtained. After 25 years of active litigation, and a long-term goal of peacemaking, he joins UWWM as a full-time dispute resolution professional.
Mr. Garcia graduated with honors from the University of Florida Levin College of Law in 1991, worked with several well-known civil trial firms and then, in 1995, founded the Law Offices of Arthur Garcia, Jr., P.A. He belongs to numerous voluntary bar organizations and has served on the board of directors and as executive secretary, treasurer and president of the Miami Dade Trial Lawyers Association. In fact, the MDTLA's public service award bears Mr. Garcia's name.
Father to one and grandfather to two, he loves children. While chair of MDTLA's Public Service Committee, he founded KIDS -- Kindness in Daily Service; he and fellow MDLTLA members deliver teddy bears, gifts and love to the "KIDS" at the University of Miami Holtz Children's Hospital. Many service programs are dear to his heart, but he names his monthly participation in the Partner In Hope initiative for St. Jude's Children's Hospital as a favorite and pledges to "continue that partnership until no child has cancer again!"
For more information about Mr. Garcia or to engage him as a mediator or arbitrator, please contact his case manager, Cristal Galvez, at (305) 266-1224 or cgalvez@uww-adr.com.
About Upchurch Watson White & Max
A nationally leading mediation specialty firm, Upchurch Watson White & Max is known for facilitating reasonable agreements to resolve complex issues. From eight offices in Florida and Alabama, Supreme Court certified attorney mediators with wide-ranging specialties serve as court-appointed and privately employed mediators, arbitrators and third-party neutral case managers, implementing innovative methods of alternative dispute resolution across the country. On the Web: uww-adr.com
# # #
P R E S S R E L E A S E
Upchurch Watson White & Max
125 S. Palmetto Avenue
Daytona Beach, FL 32114
800-264-2622
Catherine Klasne (cklasne@uww-adr.com)
For Immediate Release